NetPower – EV On-Board Chargers and DC/DC Converters (07/2022)

NetPower EV on-board DC/DC converters take various input voltages ranging from 65V up to 850V and generate various output voltages ranging from 14V to 55V. Standard products produce 800W to 6kW output power. These EV converters adopt modular design concept enabling short development cycles to meet customers' specific needs.
NetPower EV on-board chargers (OBCs) are available with 400V/6.6kW, 400V/11kW, and 800V/6.6kW outputs. The combo unit (400V / 6.6kW OBC + 14V / 2.5kW DC/DC) receives most broad welcome for its savings of cost and space as well as its parallel operation capability. In addition, the 400V / 6.6kW OBC has the optional V2L feature. All OBCs can be ordered to comply with either SAE J1772 or IEC61851.
Highlights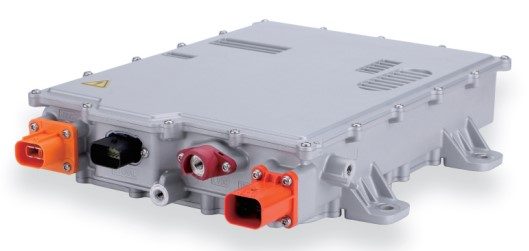 Programmable battery charging current
Full set of protections
CAN2.0B interface
Bootloader via CAN bus
Parallel operation for higher power
IP67 enclosure
Customization
Customized CAN communication
J1939 communication, bootloader, diagnostic
UDS bootloader, diagnostic