Micross – CMS Center of Excellence, Crewe, UK Receives Nadcap Certification (04/2022)

Micross Components, Inc., a leading global provider of mission-critical microelectronic components and services for high-reliability aerospace, defense, space and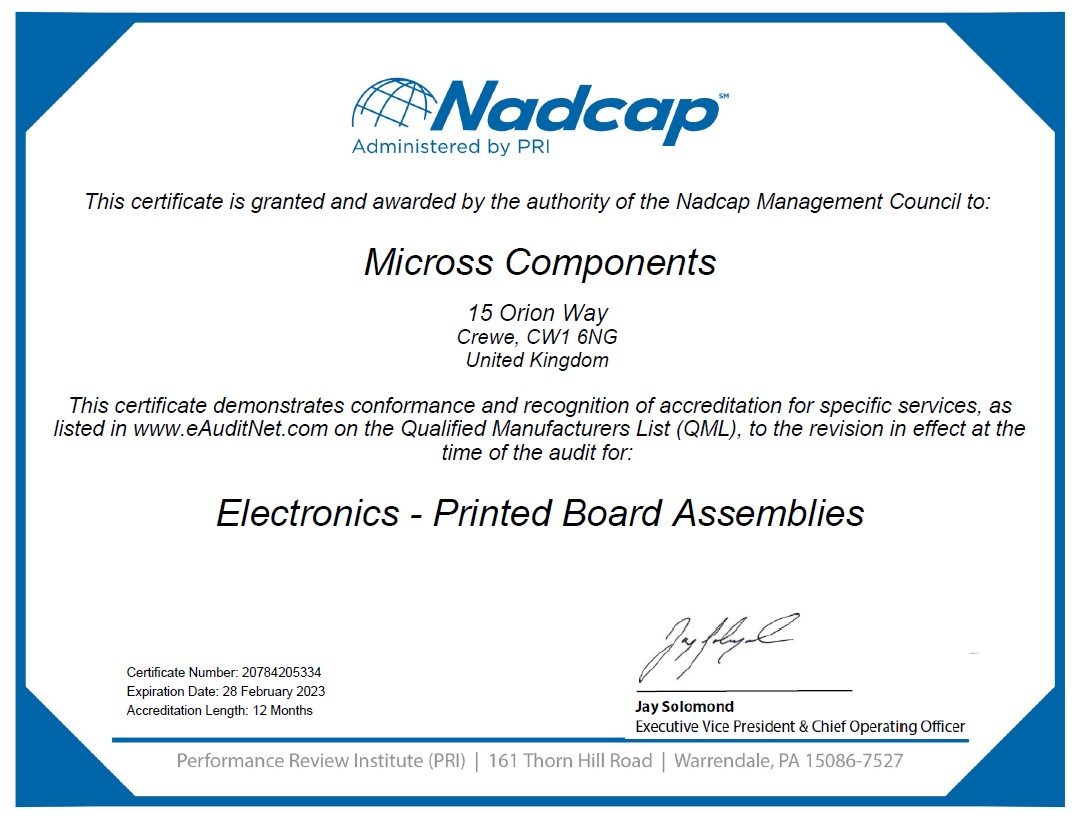 industrial applications, is proud to announce that their Component Modification Services (CMS) Center of Excellence in Crewe, UK received Nadcap certification.
Nadcap (National Aerospace and Defense Contractors Accreditation Program) is an industry-managed approach to conformity assessment of 'special processes' that brings together technical experts from prime contractors, suppliers and representatives from government to work together and establish requirements for approval.
Nadcap accreditation requires a contractor to be AS9100 certified with QMS requirements in place, and demonstrates that the supplier meets all the requirements for specific aerospace industry special processes.
Micross has successfully completed the in-depth process requirements of a Nadcap audit on the BGA Re-balling and Robotic Hot Solder Dip (RHSD) processes at its Crewe facility in England.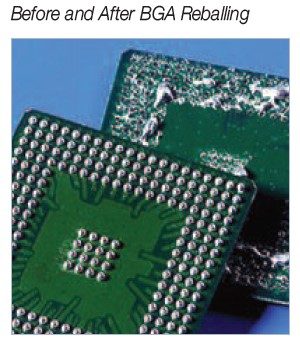 The Crewe CMS Center of Excellence joins Micross' Nadcap certified CMS Center of Excellence in Manchester, New Hampshire, and the pending Nadcap certified CMS Center of Excellence in Round Rock, Texas, as being one of the first companies to gain this prestigious certification for the special processes of RHSD and BGA Re-balling.
Nadcap certification demonstrates the continued commitment of Micross to operate at the leading edge of component modification. Micross is fully committed to operating at the highest professional level of operation, and is also compliant to the international standards for RHSD (GEIA-STD-0006) and BGA Re-balling (IEC TS 62647-4), whilst also operating to the stringent requirements of the aerospace standard AS9100.